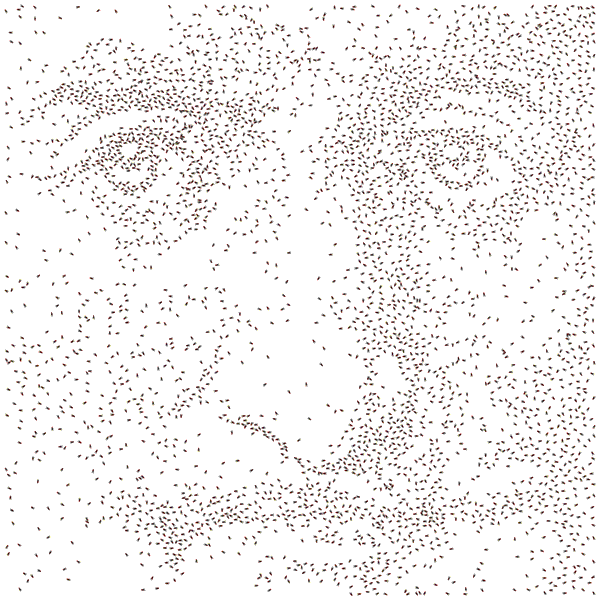 Thomas Feuerstein, "Thomas Hobbes", Soziale Emergenz II (Social emergence II). C-print, 130 x 130 cm. Courtesy Galerie E.&K. Thoman, Galerie Lelong Zürich.
Aus der flüchtigen Anordnung von Drosophila-Fliegen auf weißer Fläche figurieren sich Bildpunkte, die je nach Abstand des Betrachters zwischen einer zufälligen Verteilung und einem lesbaren Muster changieren. Die Bildserie "Soziale Emergenz" zeigt Portraits historischer Persönlichkeiten, die sich auf unterschiedlichen Gebieten mit dem Verhältnis zwischen Individualität und Sozietät auseinandersetzen.
Out of the fleeting arrangement of drosophila flies on a white surface pixels take shape which, depending on the observer's distance from the image, oscillate between an arbitrary distribution and a legible pattern. The picture series "Soziale Emergenz" (Social emergence) consists of portraits of historical personalities who, on the most diverse levels, have dealt with the relation between individual and society.